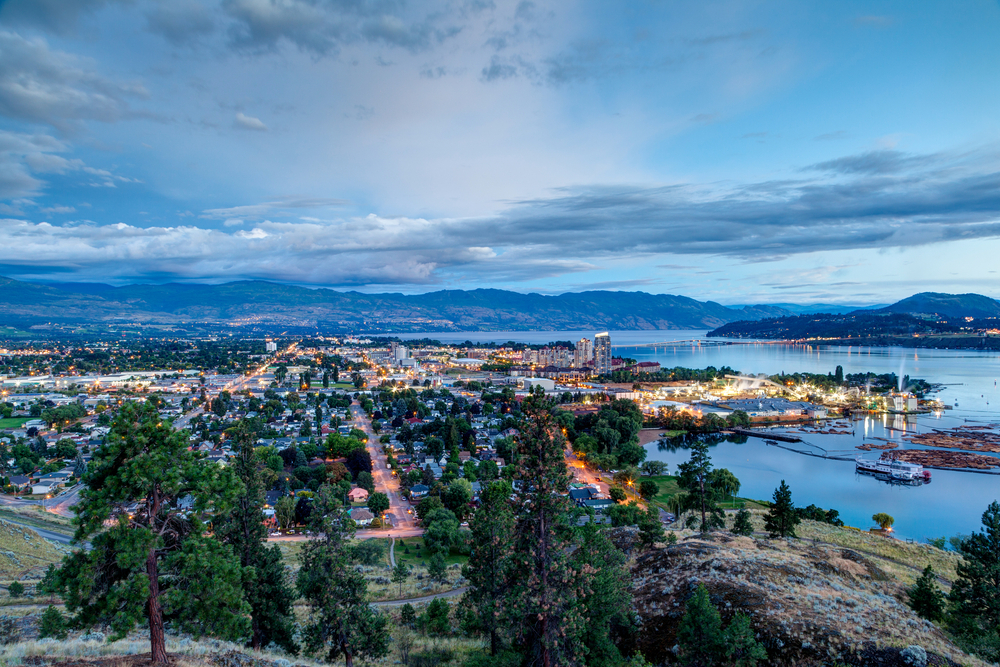 According to a recent Community Trends Report, Kelowna is now attracting an increasing number of young people. Positive news for the Okanagan as "this group is associated with first-time home ownership, students and young families," the report says. Kelowna has a long-standing reputation as a magnet for retirees, however it seems the tide is turning and that spells good news for the city. Kelowna Metro area was declared the fastest-growing in Canada by Stats Canada, with a population increase between 2014 and 2015 of 3.1 per cent. In the past two years, the single-largest age group of new arrivals has been those between 25 and 34.
Many of the younger newcomers are likely motivated by the desire for more affordable housing. Last year, the price of a single-detached home in Vancouver was $1.25 million, compared to $500,00 in Kelowna. Housing is not the only attraction for young families and professionals; the Okanagan is also home to two post-secondary institutions, as well as countless lakes, beaches and outdoor recreation activities. The Regional Economic Development Commission has been committed to attracting and retaining young professionals to this area for a number of years with their OYP Collective initiative. Another factor is the booming tech sector which has experienced an unprecedented 30% growth rate in two years according to a recent economic impact study by Accelerate Okanagan.
With rising interest rates and new mortgage rules this year many first time buyers may have felt a little discouraged. The next generation of home buyers in Kelowna can now take advantage of a new provincially backed loan program would match the amount a first-time buyer has saved for a down payment — up to $37,500, or five per cent of the home's purchase price. The new loans — called the B.C. Home Owner Mortgage and Equity Partnership program — would be granted to Canadian citizens or permanent residents who have never previously owned a property and only apply to homes worth less than $750,000. A buyer must be able to pre-qualify for a mortgage and have a gross household income of less than $150,000. Applications open Jan. 16, and the program ends March 31, 2020. (source: Vancouver Sun)
---
JOHN ANTLE MORTGAGES – KELOWNA'S MORTGAGE SPECIALIST
We specialise in offering mortgage solutions that go above and 'beyond the bank'. This means we are able to provide flexible solutions at great rates, often better than what traditional banks have to offer. Working with a mortgage broker can open up your options, allow for potentially greater solutions for your situation.  We work with a variety clients including first-time buyers, those looking to transition from renting to owning or renewing a mortgage, self-employed business people, as well as investors in rental and/or vacation properties.
For more information about working with a mortgage broker in Kelowna call us direct at (250) 212-8512