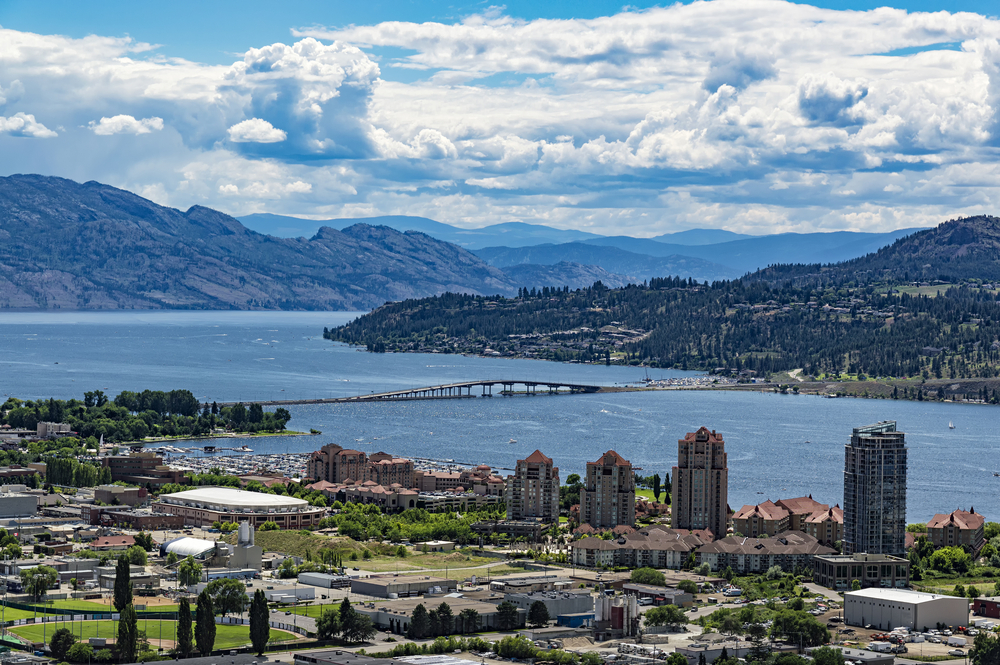 Investing in B.C. real estate has proven to be a fairly stable financial move even throughout the last few years of fluctuating markets, with a trend of increasing prices while interest rates stay low.
And the trend is set to continue. The Okanagan Mainline Real Estate Board has reported that 572 MLS residential sales were recorded in February, that's a whopping 24.9 percent increase from February 2015.
According to Elton Ash of Remax, the Kelowna housing market moves quickly. It can take an average of five months to sell a house, whereas a well-priced condo will sell within a week. He also predicts the Kelowna housing market will see single digit increases through to 2020.
This means the Kelowna housing market is a good investment, even for homebuyers buying a rental property with a second mortgage.
Kelowna has a unique micro-climate that is not restricted to the weather, it may be surprising, but Alberta represents only 13 percent of total housing sales. Canadians from all provinces are realizing what a great place B.C. is and with an increase in employment opportunities many adventurous Canucks are packing up and moving west.
The Canadian Real Estate Wealth magazine has placed Kelowna on the 2016 Top 100 Neighbourhoods list, Winfield and Vernon also made the list, making the Okanagan a prime real estate investment opportunity.
Great neighbourhoods are important when buying a house, but one of the main factors that determine the stable housing market is overall growth. The growing technology, film, health and animation sectors in Kelowna are providing professional work for new residents, and employment prospects are a key factor in a stable real estate market.
As UBCO and Okanagan College expand, rental properties are in hot demand amongst an ever-growing population of students and people moving to Kelowna. There is a near zero vacancy rate in Kelowna, which leads to an increase in rental rates. This means there has never been a better time to invest in a rental property in Kelowna.
Even when residential properties saw a slump in sales, recreational properties in B.C. were still in demand. British Columbia is a top tourist destination with visitors from all corners of the world. In 2015, 4.9 million international visitors came to B.C., and a four per cent rise in visitors renting out vacation properties is expected throughout 2016.
Weekend getaways are more popular than ever and even the quiet areas of B.C. are seeing a surge in sales of recreational homes. A mortgage broker can help you navigate the best way to secure a mortgage for a recreational home.
With the low dollar and low interest rate, buying a home in Kelowna might be the best way to make your money work for you. If you are not sure if taking a second mortgage is a good move for you, make an appointment with a mortgage broker; we can help you determine if your income and projected rental income will cover the costs of a second mortgage.
And for all first-time buyers, it's not too late to get your foot on the property ladder, a Kelowna mortgage broker can help you secure the mortgage that's right for you.
Call for Appointment